Refil Flowering Stimulant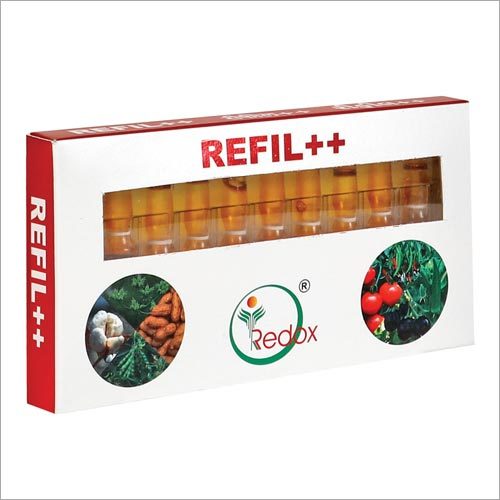 Refil Flowering Stimulant
Price And Quantity
Product Specifications
Product Description
Reboot Flowering Stimulants we offer come with greater nutritional value and speedily complement the nutrients as well as amend the quality of product. These insure better root systems as well as promote the expansion of roots. These insure healthier foliage as well as fruit appearance and thicken, balance and enlarge the leaf growth, supply well-balanced crop nutrients, stimulate the cell division, amend the fruit set, improve blossom as well as fruit set. Reboot Flowering Stimulants insure greater resistance to disease as well as pests. These contain the antitoxins to keep away bacteria as well as viruses, and to deter insects.
Key Points of REFIL ++ Flowering Stimulant:
Help the plants to endure environmental stress, improve seed germination and ratify the development of shoots. These Stimulants are used as the foliar spray that makes the absorption process simple for the plant as the stimulant is unswervingly soaked through the leaves.
Work as the natural soil conditioner as well as balance the fecundity of soil and reinstate the soil conditions.
Boost the crop yield as well as crop s flowering capacity as well as boost the size of fruits. Enable homogenous harvesting, amend plant quality, simple to use, proffer swift as well as effective results.
Good effects can be expected when used in the evening as well as morning. Make no danger to environment. Functional as the Eco friendly chemicals used in the formulation procedure are of best grade and have been procured from accredited vendors.
Specification
| | |
| --- | --- |
| Product Name | REFIL |
| Pack Size | 5 ml ampules |
| Usage/Application | Spray |
| Brand | Redox |
| Packaging Type | ampules |
| Dosage | 5 ml per 15 ltr water |
| Product Type | Floering stimulant |
| Organic | Organic |
| Target Crops | All types of vegetables and gardening |
| Crops | Chilli |